How to Host a Party on 1 6ft Table
Whether you're tight on space or budget, you can still host an incredible party by making the most out of one statement table!  Our simple tips on how to host a party on one 6ft banquet table is being featured on Black Twine! 
& take a minute to check out this fun time lapse video of the day we setup the party! 
First things first, every great party starts with a plan!  For maximum impact, we recommend focusing in on the few elements that will make the largest impact for your theme. 
FIRST INVEST IN GOOD LINENS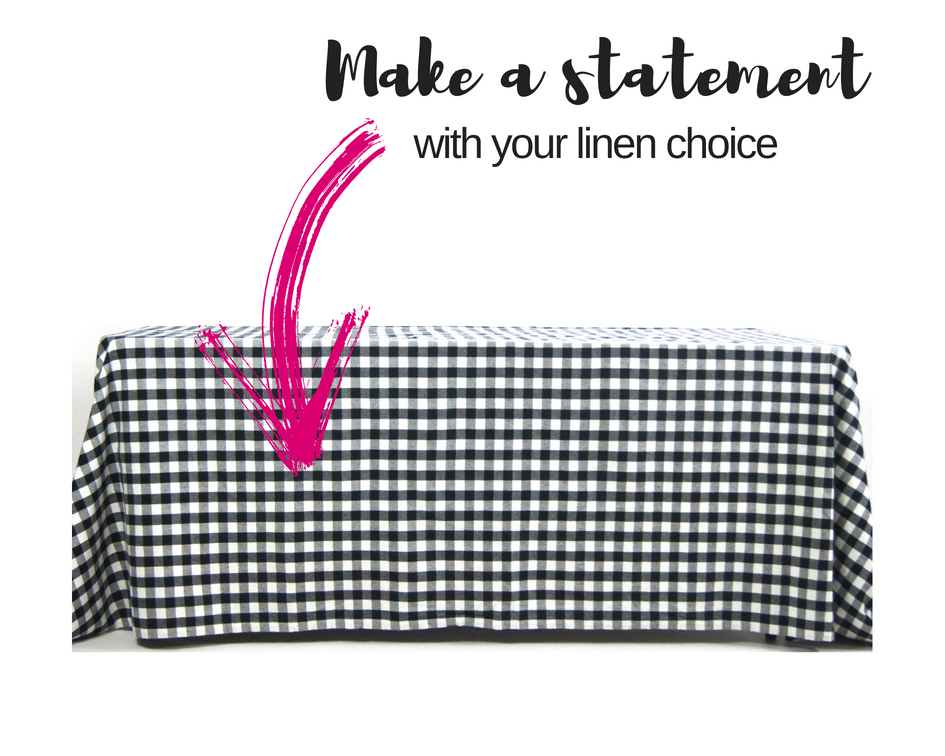 Skip the plastic disposable tablecloth and invest in real linens that have a pattern or texture and will create a wow moment for the table. Linens don't have to be expensive and some start at only $10-12. Fabric linens are also machine washable and you can often use them for future events, saving you money down the road! As you're planning your linen purchase, do remember a linen that covers to the floor will give a more polished look to your 6ft banquet table, which means you'll need to find a tablecloth or fabric that is 90 x 13 inches.
NEXT, BE MINDFUL OF YOUR MENU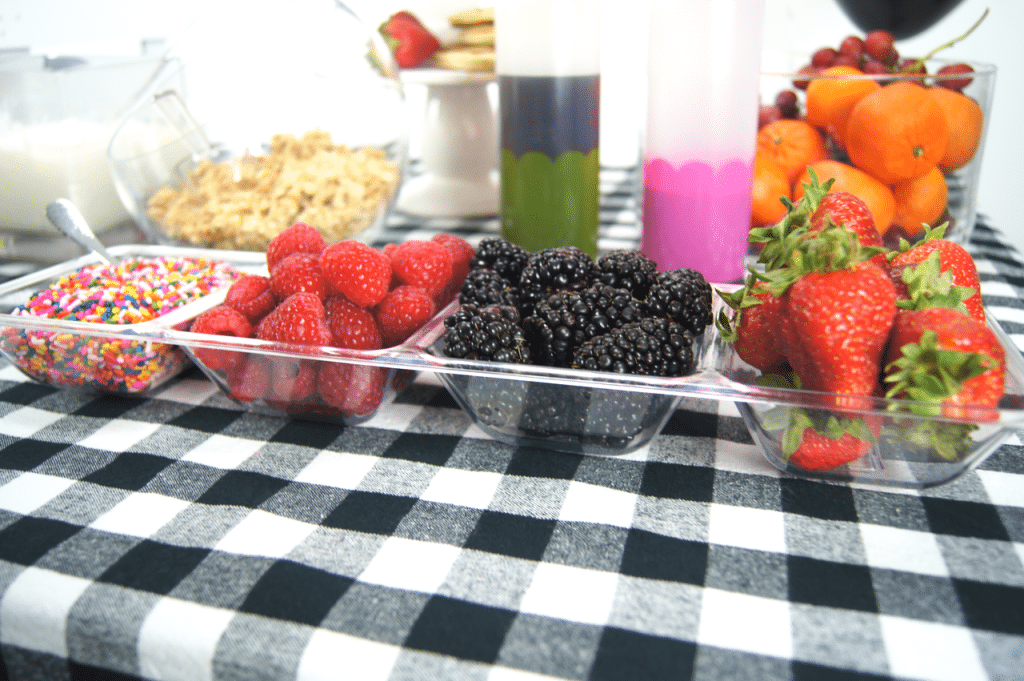 When space is tight, stick to easy serve items and a cohesive food theme. For this party, we chose a breakfast menu for simplicity! Breakfast items are easy to prep ahead of time, so as the host, you're not prepping and serving at the last minute instead of enjoying the party. Breakfast also doesn't require a ton of menu items for guests to have a delicious and satisfying meal! For a party any time of day, keep these tips in mind:
Stick to a theme with the food
Use height for more space by double stacking cake stands or investing in tiered serving dishes
Make a blueprint ahead of time of where each item will sit on the table (we personally love to place post it notes where everything will go)!
Prepare any food items you can the night before or morning of the party, so minimal cooking needs to happen close to the party start time.
LASTLY, CHOOSE MEANINGFUL DECOR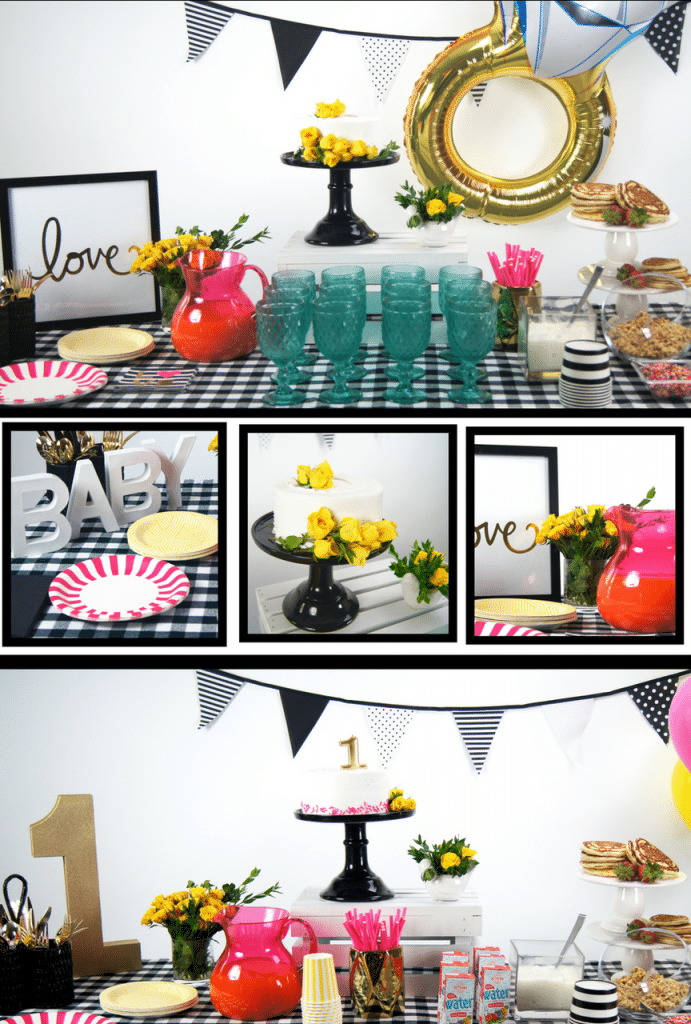 Choose meaningful décor and mix it with other affordable décor options. We styled the same table with the same food three ways to show a quick swap of décor can take you from 1st birthday to bridal or baby shower! Regardless of whether you're hosting a birthday party, bridal shower, baby shower, or other celebration pick at least one impactful décor item that highlights your theme & then fill in with a simple banner, balloons, or cake stand to add the color and celebration you're trying to achieve. 
Parties Made Simple.
  Jackie  
src="https://f.convertkit.com/9306587192/b64d387fe7.js">
Follow my blog with Bloglovin
Follow